Hey everyone! Here's the entries for Challenge #1 - Your Red Carpet Moment.
All the participants were given goodies donated to us by the
fabulous
Glitz Design
to use for their layouts. Click
here
to check out more of their amazing glitzy stuff!
Make sure to vote for your favorite on the sidebar! You can only vote once, sorry!
***UPDATE: I have removed the slideshow and replaced it with a link where you can still view it - it was taking way too long to load with all the other stuff on the blog!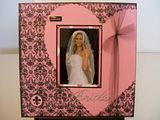 *****Voting will close on next Thursday, September 3rd at 9:00pm MST!*****